​Over a quarter century, the Department of Agricultural and Resource Economics of Kasetsart University was the only institution of higher education in Thailand which offered formal degree training in agricultural economics. Since 1960's, there has been a rapid expansion in higher education and this has led to the establishment of B.S. degree program in agricultural economics in the regional universities. Starting from 1961 the Department of Agricultural Economics, became a regional center for short and long term training for midcareer professionals from the ASEAN member countries.
In 2005, the Department of Agricultural and Resource Economics of Kasetsart University launched the international Ph.D. program in agricultural economics in recognition of a rapid international agricultural development. Until now, our Ph.D. program remains the only doctoral program of its discipline in Thailand, and increasingly recognized by international scholars. It is a research-oriented program that aims of enhancing the analytical skills of mid-career, professionals and promising young academicians, with emphasis on empirical and applied research in agricultural and resource economics.
Our diverse international Ph.D. students have successfully broaden regional and international exchange of ideas in agricultural and resource development and policy issues into high quality research and publications that have been recognized internationally. Students have frequently engaged in collaborative research with international scholars and received international training from collaborative partners. The program has successfully created distinguished researchers in several countries including Ethiopia, Myanmar, Laos PDR, and Thailand.
Degree : The program offers the following degree: Doctor of Philosophy (Agricultural and Resource Economics), Ph.D. (Agricultural and Resource Economics)
Tution and Fees : For a regular 3-year program, it is estimates at USD 20,000 – 22,000 excluding textbooks and research cost. Books and supplies are estimated at USD 300/year.
Living expense : For a single student, the living expense budget per month is is approximately USD 400-600 (or THB 12,000-18,000). This budget includes food, sufficient accomodation, and miscellaneous expense.
Scholarship and funding : The graduate school of Kasetsart University offer limited scholarships for gradute students.Center for Advanced Studies for Agriculture and Food (CASAF) of Kasetsart University also offer reserach assistantships and research grants for students whose researchs are related to agriculture and food. Students are encouraged to pursue opportunities to secure scholarships, grant, and other sources of external funding
Academic Calendar :
First semester : August – December
Second semester : January-May
Summer semester : June – July
For Kasetsart University's academic calendar : Click Here
Applicant must hold a Master's degree in Agricultural Economics, Economics or other related fields with a minimum of  9 credits in economics.
Complete application consist of

Filled application form

Applicant's academic records (Bachaler and Master degrees)

A TOEFL score (or equivalent English proficiency test)

Three letters of recommendation (sealed and signed envelops)

A concept paper of tentative topic that will be developed into a dissertion proposal (with concrete theoretical and methodological ideas, not to exceed 5,000 words
To download an application form, please click : [ MS Word ] or [ PDF ] to download a referee form, please click.
Please submit your application documents to 
    Chair, Ph.D. & M.S. program in Agricultural and Resource Economics
Department of Agricultural and Resource Economics Faculty of Economics, Kasetsart University Bangkok, Thailand 10900
Any program inquiry should be addressed to phdinare@gmail.com or penporn.j@ku.th
Phone : +66 0 2942849-51, Fax +66 0 29428047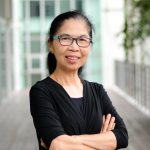 Assist. Prof. Dr. Penporn Janekarnkij
Chair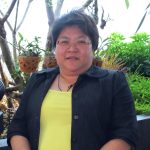 Associate Prof. Dr.Prapinwadee Sirisupluxana
Vice-chair
Assist. Prof. Dr.Kampanat Vijitsrikamol
Member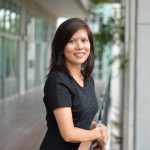 Assist.Prof. Dr.Orachos Napasintuwong
Member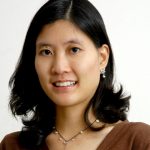 Associate Prof. Dr.Isriya  Bunyasiri
Member and Secretary