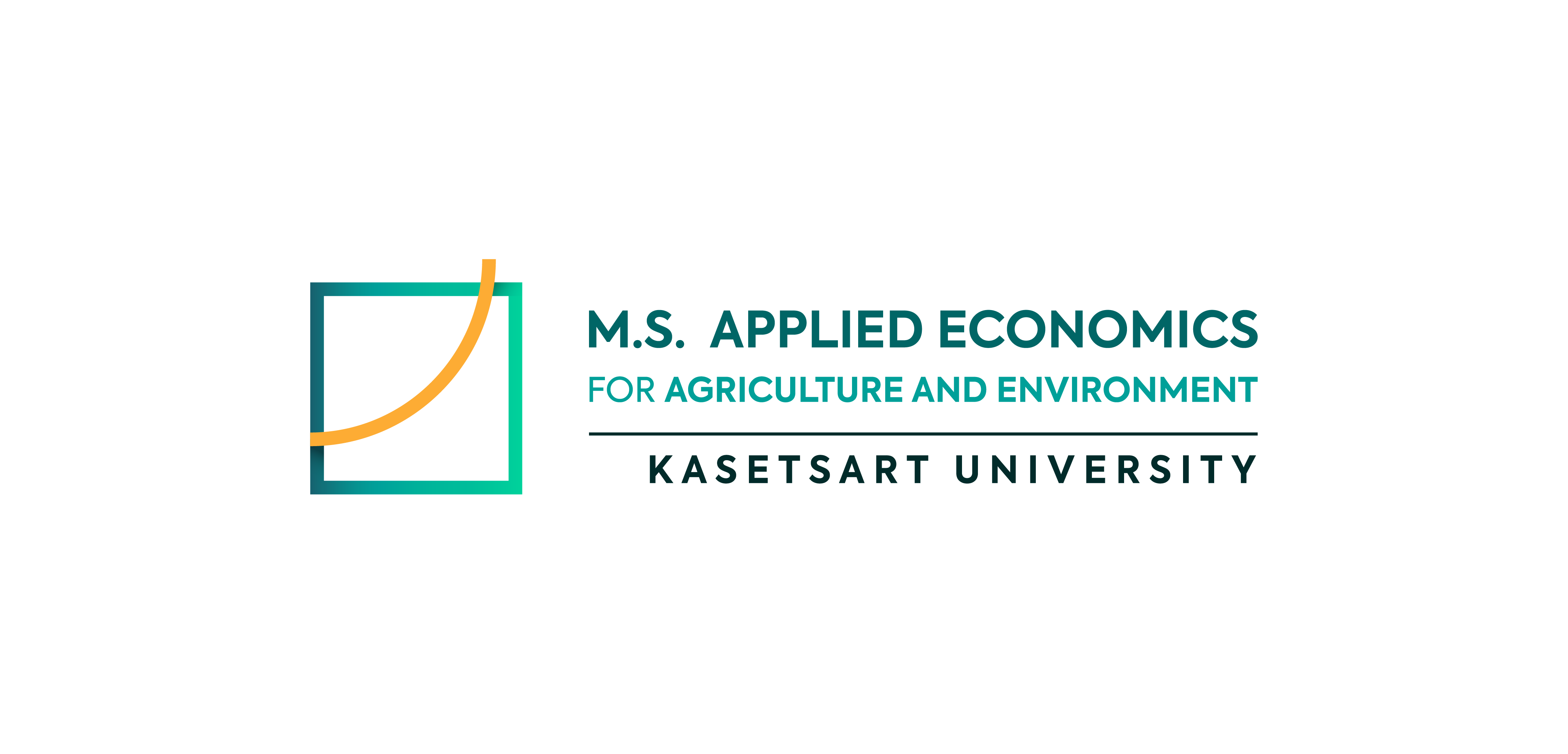 About
Master of Science (Applied Economics for Agriculture and Environment) aims for academic excellence to:
1. Create and develop a wide range of knowledge that is universally accepted in academics and in the society.
2. Create intellectual people of conscience who are willing to serve the cause with regard for highest moral standards to contribute to the community.
As part of Kasetsart University's mission, we are committed to meeting the needs of the people who are ready to develop themselves to become academics who specialize in research related to economics, agriculture and natural resources.